As one of the oldest disciplines in existence, it is no wonder Psychology is so complex. However, this means there is a wide breadth of material aspiring Psychology teachers must learn in order to guide their students properly.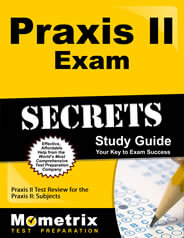 Prepare with our Praxis Study Guide and Practice Questions. Print or eBook. Guaranteed to raise your score. Get started today!
Even after you complete your basic training, most state governments still want to ensure you have all the necessary knowledge and skills to perform your job well. This is why tests such as the Praxis Psychology exam exist.
The Mometrix Test Preparation team is here to help you however possible. We have devised a thorough Praxis Psychology (5391) practice test to help you get to know the exam's contents and learn how to approach each of its questions to the best of your ability.
Its subjects include: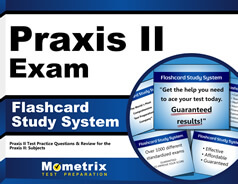 Praxis Flashcards. Proven Praxis test flashcards raise your score on the Praxis test. Guaranteed.
Psychological Disorders and Treatment (16 percent)
Methods, Approaches, Ethics and Assessment (17 percent)
Personality, Social Psychology, Motivation and Emotion, and Stress (23 percent)
Biopsychology, Sensation and Perception, and States of Consciousness (16 percent)
Learning, Memory, and Cognition (16 percent)
Life Span Development and Individual Differences (12 percent)
Feel free to use this free Praxis Psychology practice test however you need as you study. It pairs best with our corresponding study guide. Good luck!